The best use of resources is to share them and build something new. When institutes start to work together for good, rather than competing, innovative miracles can happen.
Authors: Afnan Zafar and Marja Ahola
Why institutes are merging and collaborating more?
Globalisation, internationalisation, innovative approaches towards teaching, improving research quality and competition of available resources in given circumstances direct educational institutes to merge and collaborate (Bartell 2003). Gathering a bigger pool of students and researchers under the same umbrella can really help institutes to use available resources in the best possible way. The bigger bodies are always able to influence society and set a strategic focus that can help everyone (Ripoll-Soler & de-Miguel-Molina 2013). Europe has been observing this trend of university mergers from last decade, and more recently these agreements are speeding up (Estermann & Pruvot 2015). Collaboration is not something new for European institutes, as universities have been collaborating within their respective countries and the EU with other universities in projects from many years (Bozeman et al. 2012). Many universities even apply for research grants together and work together to deliver final projects. However, the merger is the type of setting that is more complex in which new legal institutes formed and differentiate them from general collaborations (Wohlin et al. 2012). These mergers always bring several institutions under one umbrella.
The university mergers are a bit different from the commercial cooperate mergers because later, they mainly focus on business aspects. When universities merge, they have to look into the most important factors such revamping the education standards, enhancing the level of research and their role to set the strategic focus of the given area, city or country (Ursin et al. 2010). There are other economic and financial factors also involved, but at the end of the day, the hustle is for better teaching and research results (Aula & Tienari 2011). Another important point of such mergers is to avoid duplication of programs within specific radii from facilities for better utilisation of resources (LAMK 2019). Finally, yet importantly, is the improvement in national and world ranking for their newly formed bigger university. This helps to improve recognition and visibility.
LAB is also not very different from the above-described phenomenon of the merger of educational institutes. The board of LUT universities announced the merger of Lahti University of Applied Sciences and Saimaa University of Applied Sciences into a single entity named LAB, which will start its operation from 1.1.2020. The merger will have campuses of polytechnics in Lahti and Lappeenranta with around 8500 students, and 360 teachers and researchers under a single umbrella of LAB. The focus of LAB, which is the brand name of LUT group of colleges, is to improve Business innovation and working together with companies (LAMK 2019).

What are the open innovation implications when educational institutes collaborate?
The mergers and collaborations provide the share spaced to connect and develop together. It is a step ahead towards more openness towards globalisation and internationalisation (Zafar 2019). Dynamics of such mergers can easily be related to the concept of Open Innovation. Chesbrough first introduced this concept and defined it as combining internal and external ideas as well as internal and external paths to market to advance the development of new technologies (Chesbrough 2003). The close observation of the open innovation concept clearly supports the mergers of schools and universities, if the purpose is to advance the development of new technologies by using external and internal ideas represented by different educational institutes. In this model, collaborating universities, companies and researchers as stakeholders develop new products, services and innovations in an open environment. The way in which these stakeholders overlap and help each other is represented in figure 1.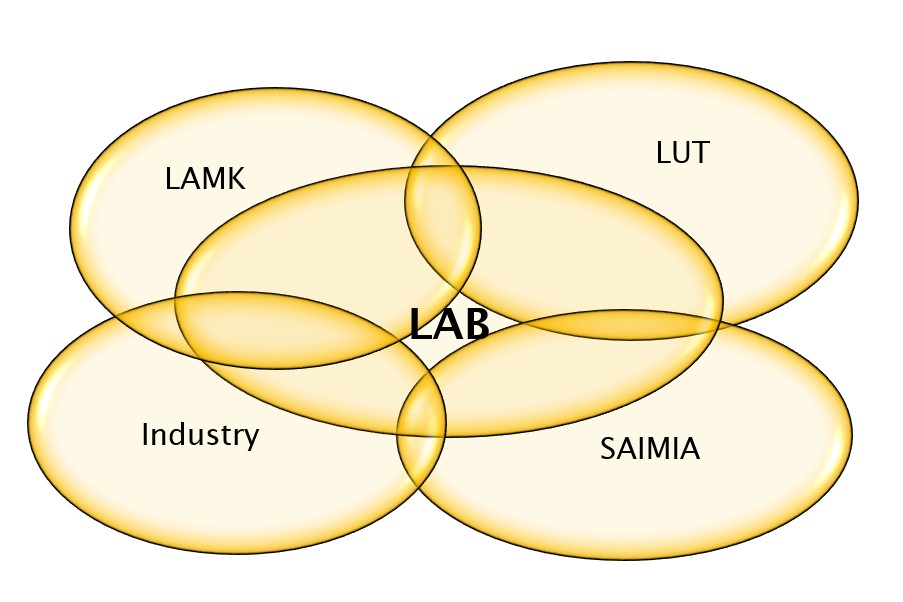 Figure 1. Representation of stakeholders of LAB (Figure: Afnan Zafar)
How effective can it be to connect and develop a concept for LAB?
LAB will be Finland's sixth-largest university of applied sciences in terms of the number of students. Covering the huge number of students under a single innovative umbrella itself it a leap ahead, but it will also be the sharing of new ideas on a bigger platform. When research, development and innovation (RDI) staff will connect in the form of LAB then ultimately they are going to develop new products, services, courses, platforms and strong collaboration with industry. This concept is exactly aligned to the concept of "connect and develop" used by Procter & Gamble (P&G), developed during a time when P&G was desperately looking for innovative ideas and new products (Huston & Sakkab 2006, 1-10). Adoption of this concept made the company today around a 67.68 billion USD revenue entity with a net worth of 293.57 billion USD (Macrotrends.net 2019). It is also the fact that consumer products based commercial organisation cannot be compared to an educational institute, but the point to ponder is that the concept used by the two of them is to "connect and develop" with one mission which is innovative future growth (Zafar 2019).
Next-generation of the innovative ecosystem of dynamic institutes
There are mixed opinions about the mergers of educational institutes from academia. Some believe that it is a very healthy practice and enhances the possibilities to develop (Estermann and Pruvot 2015). However, there are researchers who believed that a merger is good from a business perspective, but not from an educational viewpoint (Ursin et al. 2010). Nevertheless, the last decade's results of mergers from EU universities support the first argument with practical positive results. There has been huge growth observed after all major mergers of universities in terms of business, research, teaching and students (Wohlin et al. 2012, 67-73). The universities, which are merging mainly to develop innovations, can be the key players for future innovative ecosystems. These next-generation innovative ecosystems, in collaboration with industry, can be the powerhouse of innovations (Bozeman et al. 2012).
Conclusion
The purpose of this article is to observe the upcoming LAB formation from the lens of the open innovation concept. The overall analysis shows that this merger is very close and similar to open innovation, connection and development, concepts. The utilisation of internal and external resources of two institutes to develop new technologies, products and innovations is providing open space for RDI teams. Internationalisation and openness is the future of research, which needs strong national players to contribute. These mergers are providing a strong base and starting point for the internationalisation of RDI and attract more international students and staff.
References
Aula, H. and Tienari, J. 2011. Becoming "world‐class"? Reputation‐building in a university merger. Critical perspectives on international business. Vol. 7(1), 7-29. [Cited 25 Aug 2019]. Available at: https://www.emerald.com/insight/content/doi/10.1108/17422041111103813/full/html
Bartell, M. 2003. Internationalization of universities: A university culture-based framework. Higher Education. Vol. 45 (1), 43–70. [Cited 27 Aug 2019]. . Available at: https://link.springer.com/article/10.1023/A:1021225514599
Bozeman, B., Fay, D. and Slade, C. 2012. Research collaboration in universities and academic entrepreneurship: the-state-of-the-art. The Journal of Technology Transfer. Vol. 38(1), 1-67. [Cited 28 Aug 2019]. Available at: https://doi.org/10.1007/s10961-012-9281-8
Chesbrough, H. 2003. Open innovation. The new imperative for creating and profiting from technology. Boston: Harvard Business School Press.
Estermann, T. and Pruvot, E. 2015. The Rise of University Mergers in Europe. International Higher Education. (82), 12. [Cited 27 Aug 2019]. Available at: https://doi.org/10.6017/ihe.2015.82.8867
Huston, L and Sakkab, N. 2006. Connect and Develop: Inside Procter & Gamble's New Model for Innovation. Harvard Business Review. March 2006, 1-10. [Cited 25 Aug 2019]. Available at: https://hbr.org/2006/03/connect-and-develop-inside-procter-gambles-new-model-for-innovation
LAMK. 2019. Boards decide on merger of LAMK and SAIMIA. [Cited 24 Aug 2019]. Available at: https://www.lamk.fi/en/news/boards-decide-merger-lamk-and-saimia
Macrotrends.net. 2019. Procter & Gamble Net Worth 2006-2019. [Cited 27 Aug 2019]. Available at: https://www.macrotrends.net/stocks/charts/PG/procter-gamble/net-worth
Ripoll-Soler, C. and de-Miguel-Molina, M. 2013. Are mergers a win-win strategic model? A content analysis of inter-institutional collaboration between higher education institutions. Tertiary Education and Management. Vol. 20(1), 44-56. [Cited 25 Aug 2019]. Available at: https://doi.org/10.1080/13583883.2013.860187
Ursin, J., Aittola, H., Henderson, C. and Välimaa, J. 2010. Is Education Getting Lost in University Mergers? Tertiary Education and Management. Vol. 16(4), 327-340. [Cited 24 Aug 2019]. Available at: https://doi.org/10.1080/13583883.2010.533379
Wohlin, C., Aurum, A., Angelis, L., Phillips, L., Dittrich, Y., Gorschek, T., Grahn, H., Henningsson, K., Kagstrom, S., Low, G., Rovegard, P., Tomaszewski, P., van Toorn, C. and Winter, J. 2012. The Success Factors Powering Industry-Academia Collaboration. IEEE Software. Vol. 29(2), 67-73. [Cited 26 Aug 2019]. Available at: https://ieeexplore.ieee.org/document/5963631
Zafar, A. 2019. The Outsourcing Innovation Paradox: A Company's Growth Option or a Risk to R&D Capabilities. Doctoral dissertation. University of Vaasa, School of Technology and innovations. Vaasa. Acta Wasaensia, 418. [Cited 25 Aug 2019]. Available at: http://urn.fi/URN:ISBN:978-952-476-853-5
Authors
Afnan Zafar, Ph.D., works as a research fellow at the University of Vaasa, Finland and as a private research consultant. His areas of expertise are innovative solutions, innovative product and service development, brain drain problems and its solutions in developed countries.
Marja Ahola, MA, works as an RDI expert at Lahti University of Applied Sciences, as an expert in entrepreneurship education for highly educated immigrants (Kokoma ESF) and as a project manager in the Ossi 2 – Skills for a Work project.

Illustration: https://pxhere.com/fi/photo/548225 (CC0)
Published 9.9.2019
Reference to this publication
Ahola, M. & Zafar, A. 2019. Merging and Collaboration of Educational Institutes: New dimension of Open Innovation. LAMK Pro. [Cited and date of citation]. Available at: http://www.lamkpub.fi/2019/09/09/merging-and-collaboration-of-educational-institutes:-new-dimension-of-open-innovation